"Share The Joy"
Holiday Toy Program

"Share the Joy" holiday toys programs right before Christmas. Applications are due November 16th. Families must live in the Enumclaw School District. Toy pick-up is December 18th 2020, 11am-6pm. Call 360-886-1011 if you have questions.

Click here for an application in English.

Click here for an application in Spanish.

For donors: Tags will be available Tuesday, November 17, at Lake Sawyer Store, Black Diamond Community Center. Toys are due December 10th (cut-off date) so that we have time to shop for missing toys and bag up toys before the parents pick them up.
St. Barbara Church Parishioners: Tags will be available for parishioners Thanksgiving weekend, and toys due back to the church on Dec 13.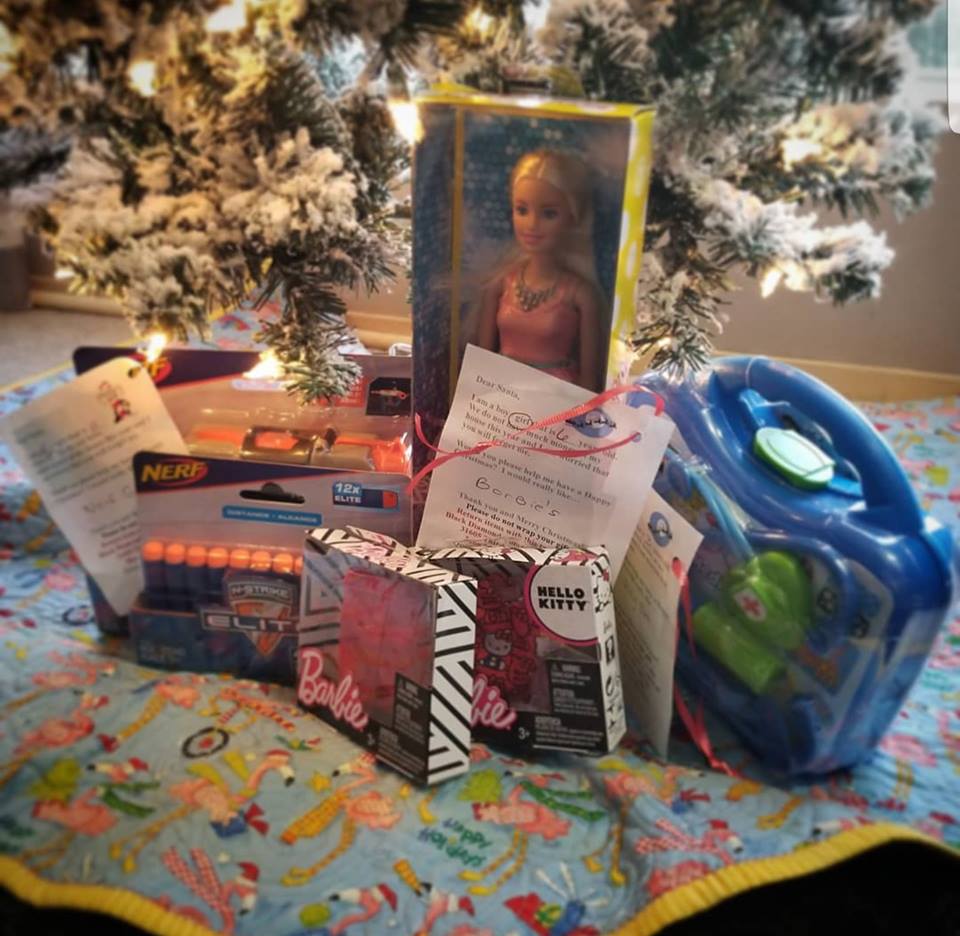 School Supplies needed are:



Ticonderoga #2 Pencils,




Big Pink Erasers, Pencil-top Erasers,

Scissors (big and small),

Pencil Pouches, Pencil Sharpeners,

Colored Pencils, Highlighters,

Washable Markers, Black Sharpies,

Loose-Leaf Paper Packs,

Spiral Notebooks, 12-inch Rulers,

2-inch

clear-view

Binders,

Divider Sets (for binders),

3-pronged Folders,


Composition Books,

Scientific Calculators, and Backpacks.
Please note: We do NOT need any crayons or glue sticks.
The beginning of the school year is fraught with stress for low income families. Not only are there clothes to buy but many go without the much needed school supplies throughout the year. Backpacks and School Supplies are distributed in late August for Black Diamond area youth in the Enumclaw School District. Applications in both English and Spanish are now available on the School Supplies page. Applications are DUE on August 15th, school supply donations are due August 15th, and the distribution event is Wednesday, August 21st, 4-6pm. Call us at 360-886-1011 if you have questions.

The Enumclaw School District offers free breakfast and lunch programs for children from low-income families during the week. The other two days of the week are up to their families, which can be a struggle. In 2014, Rebecca Olness with the help of the local Kiwanis Club started the Backpack food program for low income children attending the Black Diamond Elementary.
Every Thursday during the school year, Becky and members of the Kiwanis Club put together bags of food and deliver them to the school so the students can pick up bags on Friday Morning. Donations of small packagable food are always accepted. Please mark the donations for the Backpack Program so they don't get mixed in with the regular food bank items.