Your Opportunity to Make a Difference!



Dinner Auction ~ Saturday, October 7th, 2023

We can't have a Luau this year, so we are having a "Corona Cruise" and Art Walk!

Please note: We are continuing the Art Walk silent auction through Thursday, July 2nd. See the link at the bottom of this section to see available selections.
This event is on Saturday, June 27th. The cruise starts at 2pm at Provident Electric's parking lot (on SR 169, across from Boots). The art walk will take place at the BDCC, 1pm-5pm. This is our mid-year fundraiser to support the Senior programs and the Food Bank.

There will be four food drop-off locations in town: the Gym (on Lawson, across from the Police Station), Ten Trails Welcome Center, Black Diamond Community Center, and the Black Diamond Eagles.

The Art Silent Auction features many local artists from the Black Diamond Arts Alliance, with some original higher-end art selections for review and bids.
Suggested attire is luau-themed and face masks.

Click on the following links for important info:
October is the time for fun and frolic and our Annual Dinner & Auction Fundraiser. This is our major fundraiser for the year and this year the event will be held on Saturday, October 7th. Enjoy a Prime Rib Dinner, Silent Auction, Live Auction, and Dessert Dash.

On Saturday, October 7th come and enjoy a prime rib dinner, salad, baked potatoes and seasonal vegetables!

The Silent Auction starts at 5:00pm with tables starting to close at 5:45pm. Don't be late or you'll miss out on some great stuff. Dinner is served at 7pm with the Live Auction, the Heads and Tails and Dessert Dash after.
Tickets went on sale for $75 each on August 1st, and are now sold out as of August 21st. If you are planning to come, contact your table's leader to get your tickets. If you are not part of a group, call the Black Diamond Community Center at 360-886-1011.
Donation of Auction items are accepted year around.
Community Garage Sale - Year 2020

August 6th, 7th, 8th, 9th, 2020
Each August the City of Black Diamond hosts a Community Garage sale the second weekend of the month. Households city wide open their garages and treasures for your purchasing pleasure.
In 2020 the Community Center participated at the Gym located at 25511 Lawson St, behind the Cenex and across the street from the police station. However, please note that we are NOT participating in the 2022 event.

Please call the City of Black Diamond at 360-851-4500 to get your household listed on the city-wide map each year's event.

Reminder again - We are NOT participating in the 2023 Garage Sale.
Corona Cruise & Art Walk

June 27th, 2020 ~ Luau Theme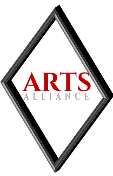 Trunk or Treat Drive-Thru Scavenger Hunt

October 31st, 2020 ~ Starts at 2pm

We are partnering with the Lake Sawyer Church for this fun and safe Halloween event!

Event starts at 2pm at the Lake Sawyer Church, located at 31605 Lake Sawyer Road SE. Social distancing requirements apply, so wear your masks!
Pick up a map at the church with all the locations in town that are part of the event. Meet Police, Firemen, and local businesses in Black Diamond along the way. There will be lots of candy, door prizes for new bikes, and much more!

Here are some helpful links to give you more information on the event:

Event page on Lake Sawyer Church's website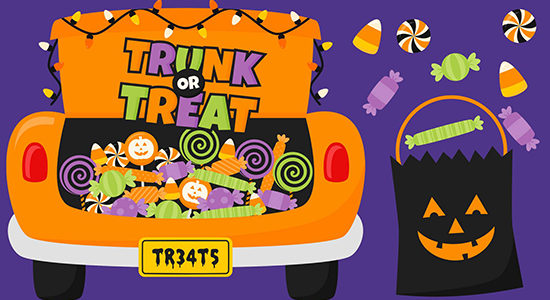 Come shop our CoVid-safe holiday event!

All money raised supports youth in our local community to ensure they receive holiday gifts. Items are priced to sell and take out the door. We take cash, checks, and credit cards. If you cannot attend, please consider sending a donation to help our Black Diamond families enjoy the holidays.
We will have a great assortment of items for you to shop for: holiday baskets, wine baskets, family fun baskets, toys, games, men's accessories, women's gifts, home decor, holiday wreaths, art and craft supplies, art work, Our Generation Dolls with accessories, miniature antique cars and trucks, stuffed animals, Cruzer bicycle, Legos, and so much more.

Come out to support our holiday toy program for Black Diamond youth
Click here to view our flyer in English.

The event page on Facebook will be set up soon!

st

Masks are required! Click on the above image to download the flyer.

Holiday Bazaar

December 11th, 2021

10am-4pm

31605 Third Ave (SR 169)
Black Diamond, WA 98010
Call 360-886-1011 if you have questions!

Fundraising Events in the Past... a look back, just for fun!

We were able to figure out how to raise money during the first two years of CoVid and still be socially distanced.